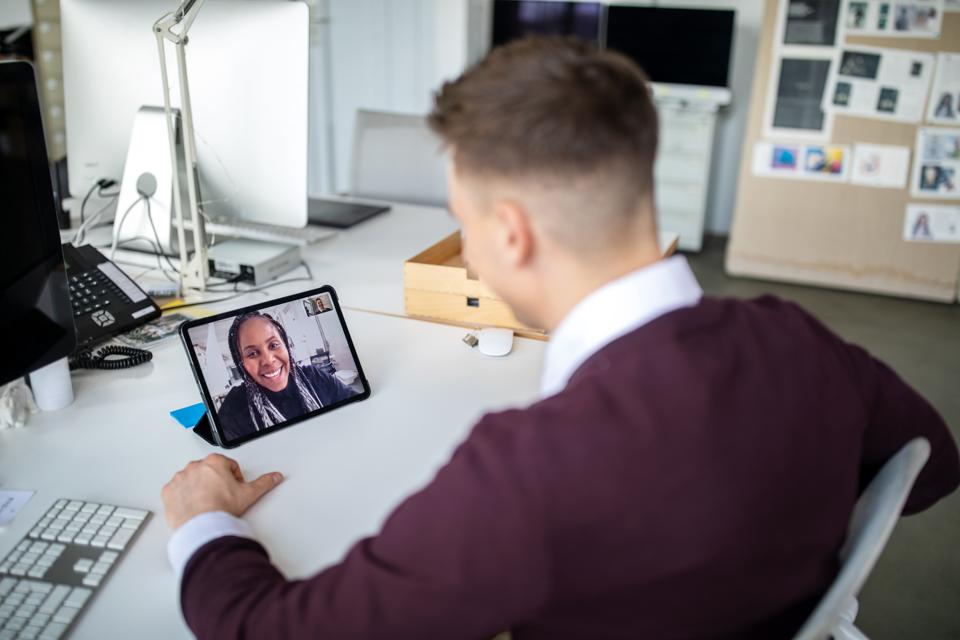 04 Aug

The Virtual Leader: Nine Essential Fundamentals

June 29, 2020 08:10am EDT

Andriana Eliadis Forbes Councils Member

Program Leadership

Dr. Andriana Eliadis, Executive Education Facilitator at Cornell University, NY, USA and Director at Executive Communication  USA and Europe, and at CorporateExecutiveCoach.

the-virtual-leader-nine-essential-fundamentals

A client of mine, the chief learning officer of a multinational company with offices in the U.S. and Europe, contacted me, quailed: "I feel out of control with my people. My leadership skills seem to not be enough to lead my team now that we are all remote. I feel uncertain about how to exhibit my leadership skills. How do I know if the team is engaged? If employees are devoted to their work? How do I keep them engaged when I cannot be physically around them for a prolonged time? How should I behave?" My client is not alone in this. Even before the COVID-19 era, leaders struggled to manage and lead their teams remotely. They wondered, "What does a leader need to do to lead remote working teams successfully?"

Remote leadership is, metaphorically speaking, a bit like the singer/performer who is not just singing but is concurrently the lead dancer in group choreography. The singer/performer has to excel at singing almost unconsciously, engage with the audience by maintaining eye contact and understanding their pulse, and at the same time lead the dancers through specific choreography. In other words, a remote leader needs to be an expert in his or her job, interact with clients and engage with his or her team while trying to understand their pulse and needs by using tools and technology with which he or she might not be so familiar nor comfortable with. Remote work can be, on the one hand, extremely beneficial. But, if not used knowledgeably, it can be catastrophic on the other.

Leaders, remotely or not, have a significant amount of responsibility. They have a high impact on their people's professional and, frequently, personal environments, and that is the same whether the leader is sitting in the same location or not. Leaders may influence their people in many ways: the level of stress they experience, the extent of contentment they find in their work, their level of confidence in their job performance and more. Hence, leaders must look at remote leadership as an uncompromising effort to serve their people. However, even if you, as a leader, focus on your people, how do they know it if they cannot see you? It is not enough to say so but to do so. Hence, you must show it through your actions.

1. Help your people feel trusted. Do not just say you trust them; show them that you trust them

2. Empower them. Clarify ownership of projects and/or tasks.

3. Support them. Your people must feel and know that you are there when they need you.

4. Design a suitable balance of communication. You should not only be email-dependent but also use it in combination with video conferencing — one-on-ones and team calls as well.

5. Create clear organizational goals and expectations. This is even more crucial in remote leadership.

6. Provide precise scheduling and work. Present clear expectations.

7. Consider your people's and your own work/life balance.

8. Have a coach-approach leadership style. This is based on open-ended and reflective questions

9. Never assume. Ask them.

Remember, they cannot see you, nor can they assume your actions, motives and moves; make sure you have an open communication schema in which they can feel your presence and know you care.

Leadership is not management; however, excellent management skills are needed for a leader to navigate the remote leadership era successfully. So, it is not only what leaders should do but how they do it.
---